Key Members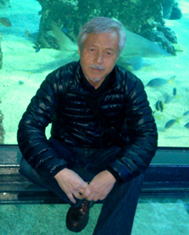 Ryo Miyashita, Founder & CEO
Ryo Miyashita has a deep understanding of Japanese markets and is well connected in the Japanese business world.
He served as Senior Vice President for Asia/Pacific operations at Parametric Technology Corporation, a Massachusetts software company, based in Hong Kong and Tokyo. Ryo started the company's local operation in Japan as Managing Director (and sole employee) and grew its revenue from $1M to over $100M in five years. His expertise includes Organizational Value Selling, Management and Operation Analysis, Constraint Management and Business Process Reengineering.
Other companies he worked for : Viewlogic Systems, Inc., a Massachusetts software company, as Managing Director for Japan Maxager Technology, Inc., a California software company, as Executive Vice President and President for Asia/Pacific Division Digital Equipment Corporation, OKI Electric and others.
Mr. Miyashita graduated Hiroshima university with B.A., Industrial Engineering.
---
---